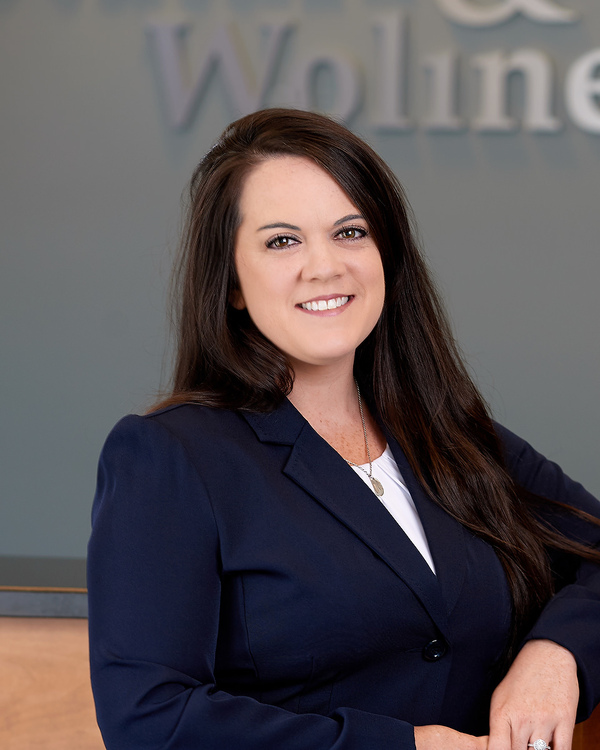 Email: [email protected]
Angela joined Natale & Wolinetz as a legal assistant in 2009, continued to work with the firm as a legal intern throughout law school, and began practicing at the firm following her admission to the Connecticut Bar in 2014. In law school, Angela served as the Administrative Editor of the Connecticut Journal of International Law and a mentor for the Women Law Students' Association. She also served as a certified legal intern for the Criminal Appellate Clinic where she successfully vacated a criminal conviction on behalf of her indigent client. She received the CALI Excellence for the Future Award in that Clinic.
ACCOMPLISHMENTS AND EXPERIENCE
Angela has considerable experience in various types of civil litigation and alternative dispute resolution. Angela represents general contractors and construction managers, subcontractors, waste management companies, and other businesses, both national and local, in various types of cases, including general liability insurance defense and bodily injury claims resulting from construction and motor vehicle accidents. She has successfully transferred the risk of loss, or a significant portion thereof, from her clients to other companies in many cases and has also obtained withdrawals from plaintiffs in several personal injury claims after filing dispositive motions.
In addition, Angela handles a variety of complex business lawsuits. She has extensive experience in disputes among members of limited liability companies and partnerships, as well as litigation arising out of breaches of employment/non-compete agreements and has been able to obtain many successful resolutions for both her corporate and individual clients.
Angela also appears before the Workers' Compensation Commission throughout the state on behalf of insurers, third-party adjusters, self-insured companies, and employers. She regularly asserts liens and/or intervenes on behalf of those parties to recoup amounts paid for workers' compensation benefits when the injured worker files a third-party claim.
EDUCATION
University of Connecticut School of Law, Juris Doctor, 2014
University of Connecticut School of Business, Bachelor of Science, 2009
BAR ADMISSIONS
Connecticut
U.S. District Court, District of Connecticut
PROFESSIONAL AND COMMUNITY INVOLVEMENT
Connecticut Bar Association
Hartford County Bar Association
Junior League of Hartford
RESIDENCE
Old Wethersfield, Connecticut
Contact Us
Natale & Wolinetz
Attorneys At Law
Address
116 Oak Street
Glastonbury, CT 06033
tel (860) 430-1802
fax (860) 430-1809
Address
1 Linden Place
Hartford, CT 06106
tel (860) 525-0400