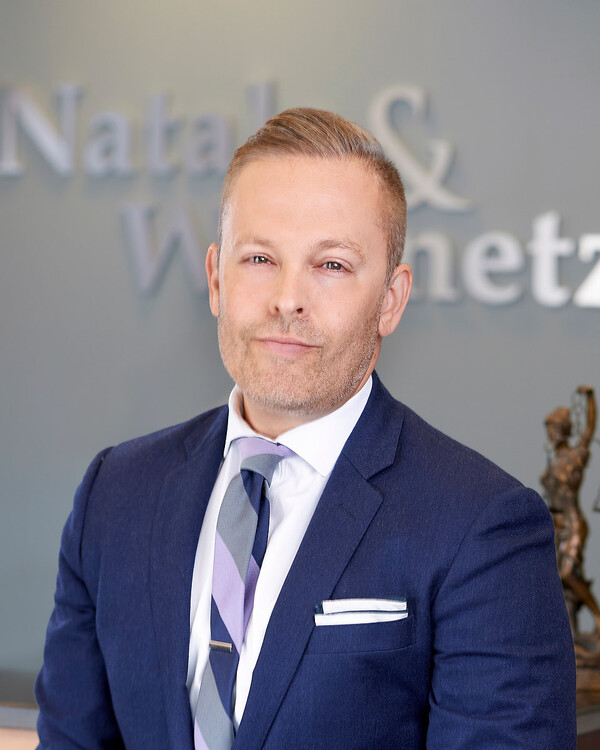 Email: [email protected]
Brian graduated with Honors from the University of Florida in 1994, and earned his Juris Doctor with Honors from the University of Florida College of Law in 1997. He is admitted to practice in all Connecticut, Massachusetts, and Florida state courts, as well as in the United States District Courts for the District of Connecticut and the Southern District of Florida, and he has handled many types of cases in each of these jurisdictions.
Brian has a diverse litigation background, with extensive experience in various types of civil litigation. As part of his practice, Brian serves as panel and approved counsel to handle workers' compensation and general liability claims for a number of institutions, including insurance carriers, construction companies, and manufacturers and other employers throughout Connecticut.
ACCOMPLISHMENTS AND EXPERIENCE
Brian has a diverse litigation background, with extensive experience in various types of civil litigation and alternative dispute resolution. Brian represents manufacturers, retailers, employers, insurers, and other businesses, both national and local, in all varieties of bodily injury and related claims, including construction accidents, product liability claims, OSHA investigations, and general liability insurance defense. As part of his practice, Brian has represented defendants in numerous actions involving catastrophic and fatal injuries, as well as high-value subrogation, property damage, and construction defect claims. He has represented commercial developers and property managers in commercial evictions, and counseled employers in matters ranging from CHRO claims to the enforcement of restrictive covenants and other employment agreement terms.
A significant aspect of Brian's practice involves the representation of insurers, third-party adjusters, self-insured companies, and employers in the defense of workers' compensation claims. He regularly appears before the Workers' Compensation Commission throughout the state on behalf of his clients. Brian is responsible for handling all workers' compensation claims arising out of the construction of the world headquarters of an international bank, as well as all such claims for a major water and sewer utility. As part of his workers' compensation practice, Brian represents, among others:
one of the world's largest insurance companies
one of the nation's largest third-party adjusters
a large captive insurance company
various manufacturers, construction companies, and other employers
a major water and sewer utility
various employers sued in complex and non-insurance claims
As part of his practice, Brian handles a variety of complex business lawsuits. He has considerable experience in partnership, corporate, and brokerage litigation involving breach of leasehold interests, breach of fiduciary duty claims, and contract disputes in state and federal courts, including injunction and specific performance actions.
Brian also counsels insurers on questions of insurance coverage. He defends bad faith and other coverage litigation brought against his clients, and prosecutes declaratory judgment and bad faith claims on their behalf.
Throughout his years of practice, Brian has procured many successful resolutions for his clients in all aspects of litigation, including complex, high-value, and non-insured claims. He has negotiated numerous, highly favorable outcomes and successfully obtained withdrawals of claims and other dispositions wherein his clients were required to pay little or nothing at all (including, ultimately, attorney's fees), often transferring the entire risk to other parties. Representative examples of such results include:
Successfully transferring the risk on behalf of a large national contractor in a wrongful death action arising out of construction of a museum, whereby his client paid nothing and other parties were required to pay his client's attorney's fees and costs
In a high-value subrogation/construction claim arising out of a flood in a large Boston condominium building, obtaining a withdrawal on behalf of his client, a large subcontractor, and compelling another party to pay all settlement amounts along with his attorney's fees and costs
In a wrongful death action arising out of a construction accident at a Massachusetts power plant, in which tens of millions of dollars (as well as punitive damages) were demanded, Brian successfully negotiated a resolution and withdrawal by which his client (the plant owner and operator) successfully transferred the risk to other parties to pay the settlement amounts, attorney's fees, and costs
Prevailing at Formal Hearings on behalf of his workers' compensation clients, and procuring the withdrawals or settlement of numerous claims for low-cost or nuisance value
Although Brian's practice largely focuses on the representation of entities such as those described above, he also represents individuals in select cases. In doing so, he has been able to negotiate successful resolutions (including multiple six-figure settlements) in workers' compensation and other bodily injury claims litigated in Superior Court on behalf of his individual clients.
EDUCATION
University of Florida College of Law, J.D., with honors, 1997
University of Florida, B.A., with honors, 1994
BAR ADMISSIONS
Connecticut
Florida
Massachusetts
U.S. District Court for the District of Connecticut
U.S. District Court for the Southern District of Florida
PROFESSIONAL AND COMMUNITY INVOLVEMENT
American Bar Association
Connecticut Bar Association
Hartford County Bar Association
Florida Bar Association
RESIDENCE
Farmington, Connecticut
Contact Us
Natale & Wolinetz
Attorneys At Law
Address
116 Oak Street
Glastonbury, CT 06033
tel (860) 430-1802
fax (860) 430-1809
Address
1 Linden Place
Hartford, CT 06106
tel (860) 525-0400