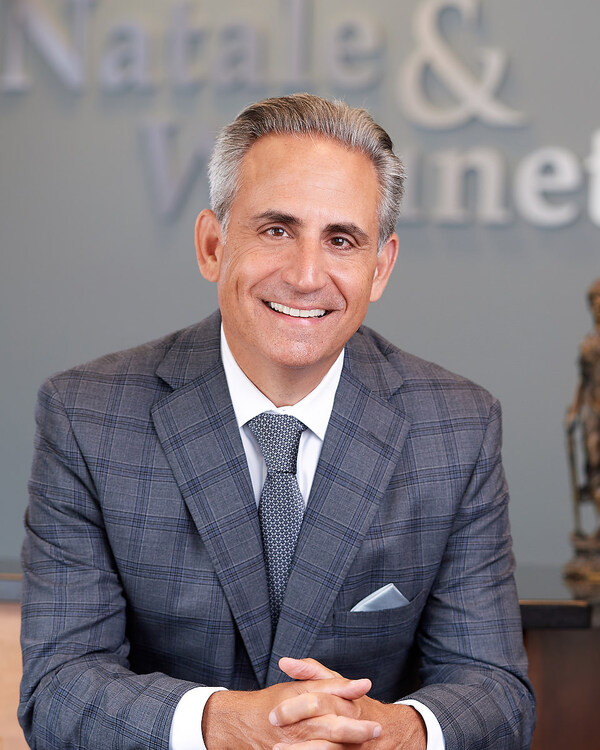 Email: [email protected]
Tony is a 1990 cum laude graduate of Suffolk University Law School and a 1987 cum laude graduate of Providence College. He was admitted to the Connecticut Bar in 1990 and the Massachusetts Bar in 2000. Tony has also litigated cases in a number of other jurisdictions throughout the United States in addition to Connecticut and Massachusetts.
He is a BV rated attorney by Martindale-Hubbell and has been selected a Super Lawyer for Connecticut from 2006 through 2020. Tony is also a past President of the Hartford County Bar Association, having been elected to serve as President for the 2006 through 2007 term.
ACCOMPLISHMENTS AND EXPERIENCE
Tony has developed an active practice representing general contractors and construction managers in personal injury claims arising out of construction accidents. He has a wide range of experiences, from run of the mill construction accidents to catastrophic claims involving serious and fatal injuries. Examples of some of the cases he has been involved in as lead counsel include:
He represented one of the nation's largest general contractors in litigation involving catastrophic and fatal injuries to multiple parties caused by a building's collapse while it was under construction. In that case, Tony successfully obtained summary judgment for his client.
He represented a major utility in Massachusetts that was sued in a wrongful death action. That case was successfully resolved with most of the settlement amounts being contributed by subcontractors on the project.
Tony shifted liability completely to a third-party in a lawsuit in which the plaintiff was rendered a paraplegic resulting from a falling steel beam. Relying primarily on the scope of his client's contract, Tony was granted a defendant's motion for summary judgment that was later affirmed by the Connecticut Supreme Court on two different occasions.
Representation of an international construction contractor in a series of personal injury lawsuits that arose out of the construction of a broadcast relay station in West Africa. In one such case, a former employee alleged that while employed on that project, he contracted malaria and hepatitis C. After the plaintiff presented his case to the jury, the Court directed a verdict in favor of Tony's client, which resulted in the dismissal of all but one cause of action. Shortly after the Court's ruling on that directed verdict motion, the plaintiff accepted a nuisance settlement.
Representation of a general contractor in a wrongful death case that occurred during the demolition of a bridge in Stratford, Connecticut. Tony was able to obtain a very successful settlement on his client's behalf in that case following a full day of mediation. Tony's success in that case was attributable to a number of factors including understanding, through expert assistance, the root cause of the girder's failure and being able to use that understanding to transfer a significant portion of the loss to the engineering firm that developed the faulty lift plan that the crane operator was relying upon.
Served as counsel of record to a number of the nation's largest construction industry groups in the filing of two amicus curiae briefs at the Connecticut Supreme Court. Tony successfully sought appellate reversal of two trial court decisions dealing with a general contractor's duty to maintain a safe project site. Those two cases are now viewed as major decisions that changed the legal landscape, and greatly narrowed the viability of claims brought against construction managers and general contractors in Connecticut.
He represented a construction manager in a suit involving fatal injuries to a worker installing pre-cast wall panels at an airport parking garage in Massachusetts. The case settled following multiple days of mediation. Tony's client was able to transfer significant aspects of the risk of loss to the design professionals on the project, using creative and effective factual and legal arguments.
Successful representation of a contractor in a suit by an employee who sought to circumvent the sole and exclusive remedy of workers' compensation. Tony filed a motion for summary judgment that resulted in the entire case being withdrawn for no consideration.
Tony has successfully defended and successfully prosecuted a range of construction defect claims. The following are some of the construction defect cases he has handled as lead counsel over the years:
He represented a general contractor in a claim that a revetment along a walkway on the coast of Long Island Sound washed away, causing millions of dollars in damage to a local municipality. Tony successfully transferred the risk of loss in that case to an engineering firm, with Tony's general contractor client receiving its retainage back with interest.
He has also successfully represented contractor clients in a wide range of cases including flooring failures at two major hospitals, wall/coatings failures at a major teaching university in New England, roof failures at a major university in Connecticut, and mechanical building failures at a luxury condominium development in Boston, Massachusetts. Tony's approach in these kinds of cases is to develop an in-depth understanding of the root cause of each failure/defect, identify and retain key experts in the subject discipline, and then aggressively defend his client through mediation and, if necessary, at trial.
In addition, Tony has significant experience bringing claims against design professionals, architects, and engineers. He has obtained several policy plus limit settlements against design professionals over the course of his career, which include the following representative matters:
He has represented a general contractor in a claim against a surveyor who erred in establishing control points for the construction of a major building at a university. That case resolved at a mediation before suit was filed in the amount of $1.9 million.
In another case, he represented a hotel owner/developer in a lawsuit against an architect. He successfully navigated around a significant limitation on damages in an AIA contract and was able to leverage a settlement that was in excess of the $1 million insurance policy.
He successfully represented a general contractor in a claim against a surveyor that resulted in a settlement in excess of $1.5 million, which was just under the policy limit.
He also has significant experience defending personal injury claims. The following are representative of some of those experiences:
Representation of one of the world's largest retailers in the defense of dozens of premises liability claims brought against it. In several cases, plaintiffs' complaints were withdrawn for no consideration prior to trial. In others, low-cost or nuisance value settlements were achieved. In many others, defense verdicts were obtained following trial. Tony worked closely and successfully with his client to implement a long-term business and trial strategy designed to reduce the number of claims made and resulting costs.
Tony has been selected as panel counsel to represent a major gaming authority in the State of Connecticut.
Representation of the nation's largest protective service company in a variety of claims, including a multi-million dollar lawsuit alleging that its guard failed to intervene to prevent a suicide attempt, as well as a wrongful death action alleging that one of its security guards failed to prevent the murder of a restaurant patron.
Defense of an international tool manufacturer in a wrongful death lawsuit brought by the estate of a deceased employee of our client. In that action, Tony successfully negotiated a favorable settlement on his client's behalf, primarily consisting of funds procured from another party.
Representation of a telescopic mast manufacturer in a lawsuit brought in Los Angeles Superior Court, in which catastrophic personal injuries were sustained by the plaintiff, a well-known television news personality. Tony was able to effectuate a highly favorable outcome for his client by asserting a novel theory of indemnification. His efforts in that case enabled his client to transfer the risk of loss almost entirely to a third party, a major television network and the parent company of the plaintiff's employer. The claims withstood aggressive motion practice by the major television network and resulted in his client's dismissal from the case for a very modest settlement amount.
Successful representation of a forklift distributor in a lawsuit arising out of an accident resulting in catastrophic injuries to the plaintiff.
Defense of one of the world's largest bathroom appliance and fixture manufacturers against claims brought by plaintiffs alleging to have been injured while using its products. Tony was able to effectuate favorable resolutions in several of these cases, and procured low-cost or nuisance value settlements with the plaintiffs and other parties. In another case, Tony was able to obtain the withdrawal of an indemnity action brought against his client by an international hotel chain that had been sued by a plaintiff claiming to have sustained significant injuries.
Defense of a ready-mix concrete supplier in a product liability claim brought by a plaintiff who sustained significant burns over much of his body. That case was successfully resolved when the plaintiff agreed at trial to settle his claims pursuant to terms favorable to his client.
Several Fortune 500 insurance companies have appointed Tony as panel counsel in the State of Connecticut.
Tony has also developed a robust and active commercial litigation practice, and his experience in this area includes the following:
He has prosecuted and defended through injunction and trial a number of significant and high stakes cases involving non-compete, non-disclosure, and non-solicitation agreements.
He has also successfully defended majority and minority shareholders in corporate dissolution matters.
He has litigated and tried to verdict a number of commercial contract disputes.
Tony successfully argued on an appeal, En Banc (to all 12 Judges), to the United States Court of Appeals for the Second Circuit. The decision in that case is often cited as one of the most significant decisions of the Second Circuit concerning the defense of forum non-conveniens when raised by a United States corporation.
EDUCATION
Suffolk University Law School, J.D., cum laude, 1990
Providence College, B.A. in Political Science, cum laude, 1987
BAR ADMISSIONS
Connecticut
Massachussetts
United States District Court:
• Connecticut
• Massachusetts
United States Court of Appeals:
• First Circuit
• Third Circuit
• Fourth Circuit
PROFESSIONAL AND COMMUNITY INVOLVEMENT
American Bar Association
Hartford County Bar Association, President, 2006-2007
Greater Hartford YMCA, Sustaining Campaign Volunteer, Division Leader, 1990-2000
Manchester Public Library, Board of Trustees, 1996-1998
Connecticut Bar Association, Law Day USA Committee
Connecticut Bar Foundation, James W. Cooper Fellow
Connecticut Defense Lawyers Association
Defense Research Institute
Connecticut Super Lawyer 2006-2020
RESIDENCE
South Glastonbury, Connecticut
Contact Us
Natale & Wolinetz
Attorneys At Law
Address
116 Oak Street
Glastonbury, CT 06033
tel (860) 430-1802
fax (860) 430-1809
Address
1 Linden Place
Hartford, CT 06106
tel (860) 525-0400